Leave the rest to me (literally)
How was your week? I hope better than mine.
I'm just now emerging from kid-illness-hell. My three kids were sick this week, and all are now on antibiotics for different things. Thank you, God, for modern medicine. 🙏
Hard to believe this guy had a raging fever when I took this pic: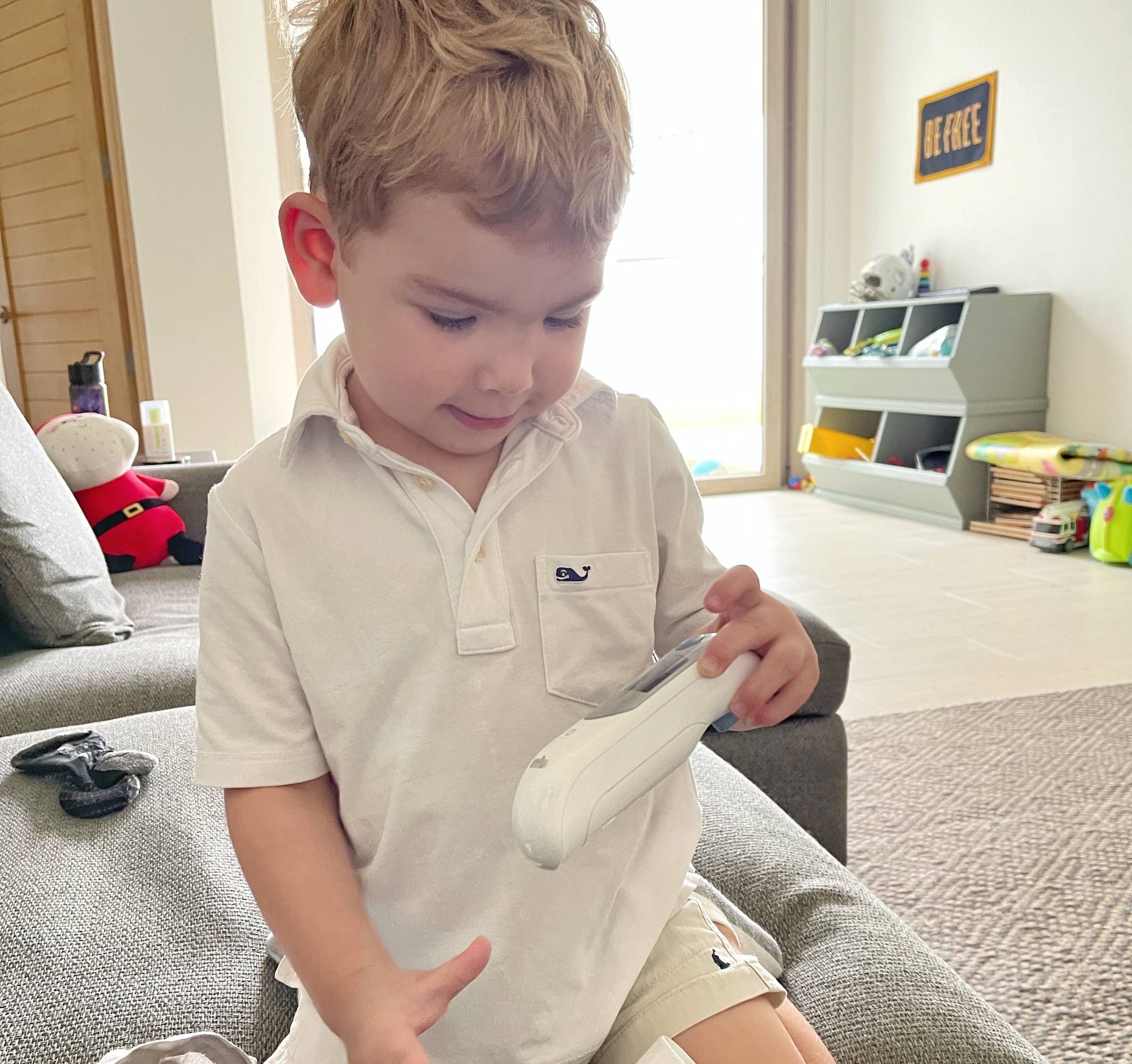 I'm now focused on enjoying myself with friends and catching up on my sleep. Because how I feel matters, too.
Which got me thinking about rhythms for rest and recovery.
So much of the content you find online is about stepping on the gas. "Grow, learn, do, build, hustle, achieve!" I write about these topics quite often, too—because it's an important part of our lives. It takes intentional effort and focused work to reach our true potential.
But hitting the gas is not always the answer.
Some moments are meant for recovery.
I once went on a hike on Nicaragua's Mombacho volcano. Two hours of thigh-busting climbs, muddy shoes, and the serene sounds of nature. As I made my way up the side of the mountain, there were a few times when a plateau opened up before me.
These spots allowed me moments of rest, to catch my breath and stretch my legs.
But they also allowed me the chance to take in the breath-taking view: of Lake Nicaragua, its speckled islands, and the blue sky that reigns over all of it.
How often do we pass up the chance to wonder at the beauty life offers us and instead turn to the trail ahead and keep on climbing?
You get to choose where you place your gaze: the next rung on the ladder or the blue sky above you. Which will it be?
Because what is the point of achieving anything if we don't stop to enjoy it?
Which reminds me of one of my favorite quotes:
"The problem was that whenever I considered 'earning a living,' I thought mostly about the 'earning' and nothing about the 'living.'"— Fr. James Martin, S.J.
Yes, we must all grow. Yes, we have potential to reach. Yes, we have big dreams to achieve.
But we also have an infinite amount of peace that is waiting for us to dive in head-first.
I'm sitting in one of those resting spots right now.
After years of dealing with difficulty—hyperemesis gravidarum with my third pregnancy, then the pandemic, followed by post-partum depression and a very challenging new home build—everything seems to be calming down.
Going to sit here and savor the view for a bit.
I'll write my book, host big playdates for my kids, savor my workouts, get together with friends—all from a place of love and peace.
This, for me, is a season of rest, recovery, and, most of all, enjoyment. Who knows, maybe I'll grow a bit by accident?
May you have health and peace this week ✨