Empowered > depressed
What are you up to this weekend? I've been on a physical activity kick lately.
After months focused on moving into our new home, I've intentionally made the switch to spend more time being active, ideally outdoors.
In just the past two weeks, I've kept busy with weight lifting, barre, running, reformer pilates, and tennis.
We've also added golf lessons to our weekend routine. I don't enjoy playing it myself, but I tag along with the kids because being enveloped in the color green does wonders for the soul.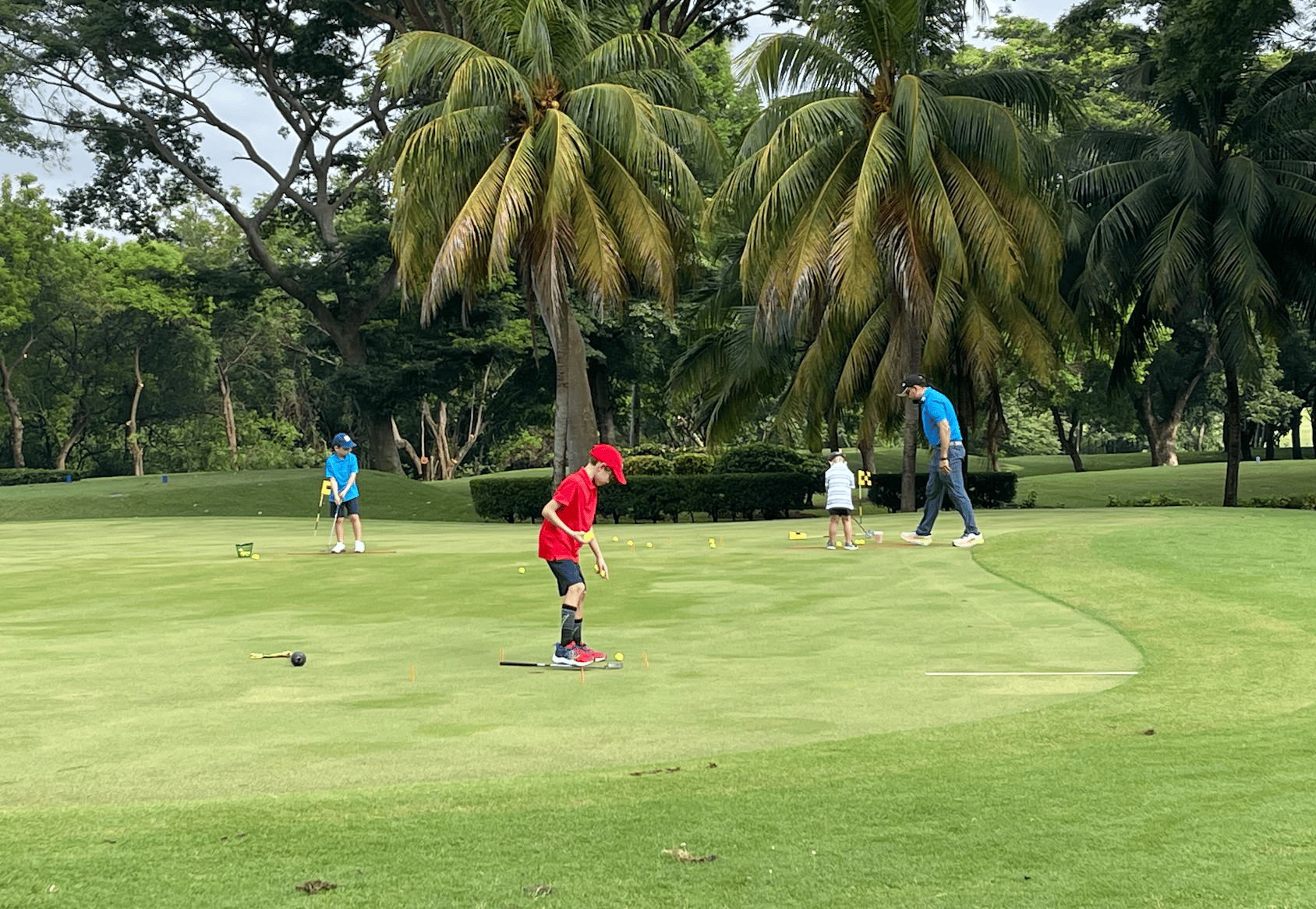 It's satisfying to intentionally make a decision to change something—and then follow through with it.
A few weeks ago, I wrote about the role hope and belief play in our mental well-being, but there was one thing missing, an element that's essential in how we experience the world and process our lives.
Enter agency: the capacity to act or exert influence on our lives.
Agency crystallizes our hope and belief into something we can take action on ourselves.
It means we have the power to create positive outcomes in our lives, that we have "self-leadership" and can steer our lives in the direction we choose.
As I make my way through The Body Keeps The Score, the power of agency keeps coming up.
Did you know there's a massive difference in how people respond to traumatic events depending on their level of agency? Feeling able to escape a traumatic situation results in fewer negative symptoms over the long-term compared to those who feel helpless or unable to change their situation.
Being trapped or immobilized can wreak havoc on our natural defense systems, leaving us either extremely agitated or completely disconnected.
Have you ever felt helpless, like situations in your life are inevitable or you have no power to change something?
That's a fast track to depression.
Politics is a great example of a lack of agency. While we know in theory that voting is our way of exerting power over our country's future, casting a ballot feels far removed from anything that'll make an impact. "Impending doom" may be an accurate description.
On the flipside, when we have agency to make a change, we can make the conscious decision to take positive action.
Having agency over our lives gives us access to a better future. Without it, we're locked in a cage of despair with no way out.
Hope and agency are inextricably linked.
There's something very unexpected that can help increase your sense of agency.
It turns out imagination plays a critical role in the quality of our lives by giving us the opportunity to envision new possibilities.
Think about the power of visualization and manifestation. While I'm no expert on either one, I do know that every vision board I've ever created has come true. The new home, the weight lifting, the podcasts, the trips with friends...
Coincidence? You tell me.
But I'm not immune to a lack of agency.
Over the years, I've felt a lack of agency in different areas of my life. Reflecting on those times now, I'm amused at how often I refused to take "no" for an answer. I tend to push until I have the agency I seek.
Having an active imagination helps me think up ways to exert power over my life and create positive outcomes where maybe I hadn't seen any options before.
When one of my children was struggling, when I wanted to move to a new home, when I was unhappy with my situation at work, when I felt the pull to serve others... I trend toward taking action.
Seems like I'm a bit stubborn when it comes to the quality of my life. Can you blame me? 🙃
Feeling empowered > feeling depressed
You are the main influence over your own life.
You have agency to create the life you want to live.
You have an innovative imagination to envision new possibilities.
You can't control every aspect of your life (like politics or what other people do), but you CAN take positive action to live your ideal life.
Even though my face is slightly burned from hours in the sun this morning, it's empowering to know I took the time to think about how I wanted to spend my day and then exerted agency to make it happen.
(Just don't tell my dermatologist.)
Let's spend the next week thinking about agency: where are we lacking it and how can we regain influence over those areas of our lives?
Sending you all the best vibes ✨